Homeschool Outdoor Program
Bay Area, CA
The Trackers Homeschool Outdoor Program is comprised of outdoor skills and artisan crafts for homeschooled and independent study students. You drop off your child and we guide them into a fantastic world of adventure and ancient skills.
Outdoor Learning Year-Round
Our courses are specifically designed to meet the unique needs of homeschool families. Trackers programs are conducted almost entirely outdoors, fostering active engagement with the lessons and the land. For some specific projects in Berkeley we may also utilize our historic Trackers Guild Hall for fine craftwork projects and more. All students learn skills from all four Trackers guilds:
Rangers Guild Outdoor Survival, Animal Tracking and The Curriculum of Shadows
Wilders Guild Wild Plants, Homesteading and The Way of the Wilder: Regenerative Ecological Relationships
Mariners Guild Fishing and Water Ecology
Artisans Guild Theater & Storytelling, Fine Craft Work and Leadership
Monday Preschool Rovers Forest School
We believe that our youngest students are capable of significantly more than they are often given credit for. For our 4 and 5-year-olds we have crafted a careful curriculum that balances outdoor exploration and natural skills. Learn more on our Preschool page.
Locations and Times
Berkeley/Oakland Preschool Monday Ages 4-5 9:30 AM – 1:30 PM Ages 4-6 Full
Berkeley/Oakland Thursday 9:00 AM – 3:15 PM 11-14 Full
Marin Wednesday 9:00 AM – 3:15 PM
Livermore Thursday 9:30 AM – 1:30 PM: Ages 6-14 Full
Fremont/Hayward Friday 9:30 AM – 1:30 PM

Register for Homeschool Outdoor Program
Age 6 - 16

$45

Trial Day

By arrangement only - Contact us to reserve your day and location
Age 4 - 6 FULL

$50

deposit, Contact us for pro-rated pricing

Berkeley/Oakland - Monday

9:30 AM - 1:30 PM

Monday with holiday breaks

Age 6-10 Open; 11-14 FULL

$50

deposit, Contact us for pro-rated pricing

Berkeley - Thursdays

9:00 AM - 3:15 PM

Thursdays with holiday breaks

Age 6-14

$50

deposit, Contact us for pro-rated pricing

Marin - Wednesdays

9:00 AM - 3:15 PM

Thursdays with holiday breaks

Ages 6-14 FULL

$50

deposit, Contact us for pro-rated pricing

Livermore - Thursdays

9:30 AM - 1:30 PM

Thursdays with holiday breaks

Age 6 - 14 Open

$50

deposit, Contact us for pro-rated pricing

Fremont/Hayward - Fridays

9:30 AM - 1:30 PM

Fridays with holiday breaks

2014-2015 Homeschool Registration Information

Registration
To secure your space for Fall 2014, we require a non-refundable $50 deposit per child, per enrolled day. In early September, all families will enroll in our monthly payment plan. Your tuition is divided into nine equal payments (less your deposit). Payments are automatically debited once monthly from September – May. Please note that registrations are for a full year; however, we do allow for mid-season withdrawals per our cancellation policy (see below). If you are unable to provide your deposit now due to financial hardship, please contact us directly so we may make alternate arrangements.
Please note that our groups are based on childrens' age as of September 15, 2014. Children must have turned 4 before this cut-off to join our preschool homeschool program and 6 to join our other homeschool programs. We must receive at least one weeks notice to schedule any new students for our homeschool program.
Tuition Fees and Dates
Please note that our program begins on Monday September 8, 2014 and ends on Friday May 22, 2015. There is no Trackers Homeschool during holiday breaks. Please see our Calendar for further details.
There is no Trackers Homeschool the following weeks:
November 24-28: Thanksgiving Holiday
December 22 - January 3: Winter Break
January 5 - January 9: Trackers Staff Development Week
February 16-20: February Break
March 30 - April 3: Spring Break Week 1
April 6 - April 10: Spring Break Week 2
For Livermore and Fremont Homeschool ONLY: Special Fire & Tools classes meet the following dates.
Livermore: October 10, December 4, February 5, March 19, and May 14
Fremont: October 11, December 5, February 6, March 20, and May 15
Trial Days
We want your child to experience our program so your family can decide if it is the best fit for them. We will begin taking reservations for trial days pending available space on August 25th. Single day trials are $45. If you then sign up for the program, your total tuition will be pro-rated for the time remaining in our year. Contact Us for more information
Mid-Season Enrollment
We offer rolling mid-session enrollment when space is available. Contact Us for more information.
Sibling Discounts and Scholarships
We offer a 5% sibling discount off the total tuition due for two or more registrations. Limited scholarship funds are available for cases of financial hardship. We recommend applying as soon as possible as aid is issued on a rolling basis. Please see our scholarship page or contact us for more details.
Charter school member?
Trackers is a registered vendor with Hickman, Pathways, Visions, and FAME Charter schools. We are also registered with Ocean Grove and Connecting Waters Charter Schools with limitations set on program types students can attend (see pricing sheet)
Cancellation and Withdrawal Policy
Because of our small group sizes, we are greatly impacted by mid-year cancellations and withdrawals. Nevertheless, we understand that the needs of families may change during the school year. Our cancellation policy is as follows:
We request a two-week courtesy notice prior to withdrawals.
For all withdrawals, a fee equal to 25% of one monthly payment will apply.
If the withdrawal falls within a monthly billing cycle and a refund is due after the cancellation fee is applied, this will be returned to your card.
Potential Guild Activities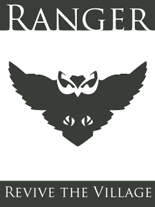 Rangers Guild The Rangers Guild are scouts of the forest. Campers train stealth, tracking and wilderness survival skills. If you ever loved the books My Side of the Mountain or Lord of the Rings the Rangers Guild is where you want to be.
Rangers may build a shelter, learn to carve wood, safely make fire with no matches, craft simple bows or train outdoor fitness arts through fun stealth games. Rangers are also master naturalists, they know the language and sign of all birds, beasts and plants that live in wild.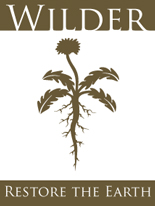 Wilders Guild Named in honor of Laura Ingalls Wilder, the Wilders Guild offers homesteading activities. Campers could make cheese from farm fresh goats milk to bring home or press apples in the cider press while dancing to fine fiddle music.
You may find a Wilder starting seedlings for planting in family gardens or even working on fiber arts projects. They make pickles and preserves, help cook nourishing meals, weave baskets, spin, knit, use plant dyes and other natural materials for coloring fabric and sew their own clothing.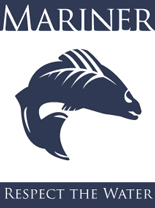 Mariners Guild The Mariners Guild trains the skills of the water and sea. Mariners may research ocean life and create aquariums and terrariums to learn about aquatic creatures. They could tie knots and even partake in artistic knot work.
Kids may even get an opportunity to help out building a canoe or other traditional skin on frame boat in the wood shop. Most importantly, the Mariners Guild goes fishing and kayaking! While they may not guarantee a catch, campers always have a good time sitting by the shore and casting. With the Mariners Guild you can always count on them to come home with a safe adventure on the water and a tall tale about the "big one that got away."
Artisans Guild The Artisans Guild encompasses a diverse range of craft and skills. They are storytellers and crafts people. Instructors trained in the dramatic arts teach theater improv games that build confidence, creativity and teamwork.
Artisans also offer incredible craft activities: from safe and successful metal working projects for younger kids to more challenging blacksmithing techniques for older students. Every week we offer free choice woodworking projects, plus campers have the opportunity to express their own story through painting and other art media.